MICHAEL JACKSON: 
PRINCE OF POP
MICHAEL JACKSON:
HOW DID HE REALLY DIE?
We all want the truth. Especially when a star dies. For closure, we must know why — the real cause. Especially more in the case of an "icon." "A living legend."
But imagine now the ghost of the Prince of Pop. Would he want the real truth of his tragic demise revealed? Probably not. Because how he really died was the result of how he, in his gated Neverland, really lived. And, in his lifetime, he tried to keep this private.
But, if not secrecy, wasn't he at least entitled to privacy? He thought so, just as did Elvis and other stars. Throughout their careers, each resented being public property. Each felt that once they left stage their responsibility to their audience was over – that their off-stage life should be no one's business but their own. Except the reality of a "living legend's" life is this: to the fans, the entirety of it – on and off-stage – is a performance. And, therefore, public domain.
Like many politicians, superstars are reduced to living their "private" lives as masqueraders.
With every living legend, in life and in death, there are two warring camps: the star and his spin-controllers and image protectors versus the hounds fed by anonymous insiders. The truth is usually the first casualty in this war that soon deteriorates into denials, lawsuits, and sensationalism.
So how did Michael Jackson truly live and die?
The King of Pop has been the object of three battles. The first involved his alleged molestation of children; the second, his rumored drug abuse; the third, the true nature of his health. In the search for the cause of his death, the second two issues have been hotly debated between the protectors and the deep throats.
Between the two poles, where is the truth?
* * *
Speculation about his death was keen because, in life, Michael Jackson seemed to be less than candid about his medical history.
Regarding his dramatic change in appearance, he told the BBC's Martin Rashid that he had only had two plastic surgeries. Otherwise, "I just changed!" he insisted. NBC's Dateline medical expert and others declared, however, that fifty procedures would have been necessary for such a transformation. An actor friend of Jackson's, Eddie Reynoza, said: "The whole side of his face is artificial implants. He told me, 'I can't go out in the sun. My face would fall off." Other insiders said that tip of the singer's nose was prosthetic.
Then, the skin color controversy. He and his doctor insisted that he suffered from Vitiligo, a rare, congenital skin-lightening condition. However, his maid, Blanca Francia, claimed in an affidavit that he used powerful skin lightening creams (Solaquin, Benoquin, Fore, Retin A). "He hates dark-skinned people," said another insider, Stacy Brown.
What of his fair-complexioned children? He told Martin Bashir not only that he was the sperm-donor for the third, Blanket, but that the surrogate mother had been black as well.
Finally, the state of his health. In later years, Jackson was often seen in surgical masks, in wheelchairs, and – alarmingly gaunt – being carried by bodyguards. In 2001, when his brothers tried to stage a drug intervention, he turned them away saying, "I'll be dead in a year anyway."
In the mid-eighties, his doctors announced that had been diagnosed with Lupus, a serious immunological disease. Soon after his death, insiders revealed that Jackson suffered as well from Alpha-1 Antitrypsin Deficiency (AAD), a rare lung ailment.
In such a condition the question became: Could Michael Jackson perform again?
"I can do this," he told Randy Phillips, the promoter for his "comeback" performances at London's O2 Arena, equipped with the state-of-the-art lip-synching technology. Phillips stated that the star passed a four-hour physical for the concerts' insurer. Would the exam have revealed drug abuse? "Absolutely," replied the promoter.
Jackson collapsed after his second rehearsal, but endured his last at L.A.'s Staple Center. Staging executive, Johnny Caswell, recalled. "He was energetic, passionate, diligent, excited… This guy was ready to go!"
The Prince of Pop died 36 hours later.
He had been "terrified" of the upcoming performances, a Jackson aide told biographer, Ian Halperin: "We knew it was a disaster waiting to happen. I don't think anybody predicted it would actually kill him but nobody believed he would end up performing."
* * *
A third and climactic offensive was waged on Michael: the drug war.
"From my heart, I just don't know," Jermaine Jackson told Larry King when asked if his brother had a controlled substance problem.
But Michael's friends, Uri Geller and Depak Chopra, did. And just as their own efforts to "save Michael from himself" had proved fruitless, so had those of Randy and Tito. The brothers had repeatedly tried to get Michael to rehab, the last attempt shortly before his death. Didn't they talk to Jermaine?
Another friend of the deceased, Lisa Minelli, had no illusions either. 'When the autopsy comes, all hell's going to break loose," she said.
Three autopsies were performed, the first two ordered by the authorities, the last by his family.
Why so many?
Is an autopsy, particularly of such a celebrity, not a carefully monitored and exhaustive scientific procedure performed by the best professionals in the field? Even if one had been incomplete or mishandled – three?
The Jackson family wanted a third because they suspected foul play by his last personal physician, Dr. Conrad Murray.
Autopsies do not reveal who. They reveal what: the drugs in the system and the pathology of the organs. On this basis they identify three things: immediate cause of death – in Jackson's case suffocation and cardiac arrest; proximate cause – probably toxic drug interaction; and original, root cause – likely viral and/or immunological.
Toward the end of his career, Michael cancelled concerts due to "back problems," "exhaustion," and bouts with the "flu." He was often in bed or wheelchair bound, suffering from vision loss, weight loss, hyperventilation, nausea, insomnia, mental disorientation
Some of these are symptoms of Lupus, some of AAD, some of AIDS. Queen's Freddy Mercury suffered from the same at the end of his life. The day before he died in 1991, Mercury confirmed long-standing rumors that he had AIDS.
HIV, as is well known, is most commonly contracted sexually or through transfusion. Given his prolific surgical history, Jackson likely received a transfusion at some time.
But "He was also playing a truly dangerous game," wrote his biographer, Ian Halperin (Unmasked: The Final Years of Michael Jackson). "It is clear to me that Michael was homosexual and that his taste was for young men, albeit not as young as Jordan Chandler or Gavin Arvizo [the boys Jackson was accused of molesting]…. In the course of my investigations, I spoke to two of his gay lovers, one a Hollywood waiter, the other an aspiring actor."
Halperin goes on to say that the waiter remained friends with Jackson until the end, and that the actor provided photographs and a witness. The biographer adds: "When Jackson lived in Las Vegas, one of his closest aides told me how he would sneak off to a 'grungy, rat-infested' motel – often dressed as a woman to disguise his identity –'to meet a male construction worker he had fallen in love with.'"
Whatever Michael Jackson's disease was, it caused him excruciating pain, both physical and psychological. In his final years he was ingesting Demerol, Dilaudid Vistaril, Xanax, Zoloft, Prosac, Proilosec, and Ritalin on a daily basis and at a monthly cost of $48,000. In his last days, he begged his nurse for an IV of Propofol used in general anesthesia for major surgery. Such a superhuman habit was rivaled by only Elvis himself. Like his father-in-law, too, Michael carried his narcotics in a huge suitcase filled with pre-loaded syringes and IV bags. He completed several hospital detoxes but afterwards fell off the wagon again.
When Dr. Murray found Michael comatose on that June morning in 2009 he tried to administer CPR. Murray's explanation for waiting a half hour to call an ambulance was that he couldn't find a corded phone and didn't know the address of the house he had been living in with his failing patient for two weeks.
The LAPD removed prescription drugs from the trunk of Dr. Murray's Mercedes. His Houston-based lawyer stated that Murray never injected Michael with Demerol as had been alleged, nor had he ever prescribed him narcotics. The coroner discovered pill residue in the star's stomach and countless injection sites all over the body. Four were fresh injections to the heart.
According to ABC news, in 2002 Murray's Houston medical clinic was closed for being what authorities called a 'pill mill."
So, the fundamental question remains: What was the real cause of Michael Jackson's death? An immunological condition, drug abuse, a propofol overdose? The cause of his death may remain a mystery beneath which lies not just one cause, but many and not all of them physical.
Finally, was any one person behind this tragedy? Could it have truly been a deceitful or negligent doctor? Or might it have been we, his fans, who kept him in a gilded cage and elevated him to a height where the star could no longer moonwalk, much less breathe?
AUTOPSY TURVY
John F. Kennedy, Marilyn Monroe, Elvis Presley. The autopsies of such legends, one would expect, should have been the most painstaking, impeccable, and impartial. But there is substantial evidence to the contrary in these historic cases and others.
Could the autopsy of Michael Jackson have been the same?
The report of Los Angeles Medical Examiner, Dr. Lakshmanan Sathyavagiswaran (who covered the murder cases of both Phil Spector and O.J. Simpson), gives cause for wonder even on basic physical questions.
First, Jackson's weight. The L.A. coroner said the star was 136. When booked on child molestation charges in Santa Barbara in 2003, he weighed 120.
In the final six years of his life, Jackson handlers expressed alarm at the singer's weight loss, calling him "skeletal" and possibly bulimic. His own personal physician and close friend, Dr. Arnold Klein, told TMZ that he looked like he'd "come from Auschwitz." Could he really have gained sixteen pounds in the last six years? Indeed, coroner inside sources said he was "skin and bones," and told Geraldo Rivera he weighed 112.
A second autopsy report peculiarity: Jackson's lungs. In his 1988 autobiography, Moon Walk, he revealed that he had been diagnosed in the seventies with a condition related to pleurisy. Subsequently, he was often hospitalized with the flu, pneumonia, and shortness of breath. He traveled with oxygen tanks. Though the coroner found that Jackson did indeed have "chronically inflamed lungs," he concluded that he was "fairly healthy" even so.
In 1987, Jackson's dear friend, Liberace, died. His personal physician recorded cardiac arrest on the death certificate. But after autopsy, the Riverside coroner concluded the entertainer had died of cytomegalovirus pneumonia from the AIDS virus. His estate's executors filed a libel suit against the coroner's office. They lost. Liberace – whom Michael called "Lee, my guardian angel"—had lost 75 pounds and been bedridden and on oxygen for months. He had been diagnosed HIV-positive the year before by Dr. Elias Ghanem, Vegas's "doctor to the stars" who had treated Elvis Presley and Michael Jackson, among others.
The tragic 1990 AIDs death of Michael's young friend, Ryan White, devastated him. Soon afterwards, he was rushed to the hospital, suffering shortness of breath, vertigo, and chest pains. According to his biographer, J. Randy Taraborrelli, he tested negative for HIV.
In the last years of his life, Jackson suffered many bacterial and viral infections, flu-like fatigue, headache, and nausea, as well as skin problems, weight-loss and insomnia. These can be symptoms of AIDS or Alpha-1 Antitrypsin Deficiency. Insiders told his biographer, Ian Halperin, that Jackson had suffered from this virulent immunological disease and needed a lung transplant. In the meantime, they claimed the singer had undergone "augmentation therapy" – he was injected with pulmonary protein from human blood — commonly administered to both AAD and AIDS patients.
Did the L.A. M.E. test the star for these conditions? Unlikely. Especially in the later case. According to Dr. Carol J. Huser, author of the Coroner's Report column for the Durango Herald, an M.E. is forbidden to test for AIDS unless he – as in the Liberace case — believes the decedent may have put others at risk.
"I test [for HIV] VERY rarely, as I think do most of my colleagues," asserted Dr. Huser. "And, in many states, the results would be confidential and the M.E. could not release them."
In any case, the coroner disclosed that Jackson's body bore 13 puncture wounds. Insiders went further, claiming that it was "riddled" with injection sites from both IVs and intermuscular shots. So, how was it possible to conclude that such a patient was "fairly healthy"?
According to California Code 27499: "The coroner shall summon and examine as witnesses every person who in his opinion or that of any of the jury has any knowledge of the facts."
If the L.A. coroner did not fulfill this legal obligation, why not? Did Michael's legacy, posthumous record sales, exorbitant insurance policies, and/or pressures from family managers influence his report?
As Dr. Michael M. Baden wrote in Unnatural Death, when he became the Chief Medical Examiner for New York City, "I envisioned the office as independent, scientific, apolitical…. [But] It is an arm of the DA's office. What is really wanted is an elastic man, one who will stretch and bend his findings to suit the DA's needs… Truth and excellence play no part in the arrangement."
***
A similar posthumous mystery surrounded the death of the Prince of Pop's father-in-law, the King of Rock.
"It may take several weeks to discover the exact cause of death," Elvis Presley's personal physician, Dr. George Nichopoulos, a.k.a. "Needle Nick, told reporters the day after he died. "The precise cause may never be discovered," he added, positing simple "cardiac arrest" in agreement with his colleague, the Memphis coroner.
A full autopsy was performed, requiring the removal of the star's brain and organs. But the contents of his stomach were destroyed without being analyzed. No coroner's inquest was ordered. The medical examiner's notes, toxicology report, and photos disappeared from official files.
Rumors of a cover-up soon began to flourish.
Two years later, investigators discovered that ten major narcotics had been found in Elvis's system. Independent medical experts concluded that he had died as a result of "poly-pharmacy," the lethal interaction of these controlled substances. The most toxic in the mix was codeine, to which Elvis knew he was dangerously allergic. He had secured a bottle of the painkiller during an emergency dental appointment on that fatal night of August 15, 1977. His liver was found to contain twenty-three times the average therapeutic dose (equivalent to the entire bottle). Another American icon, Howard Hughes himself, had suffered a fatal codeine overdose the year before.
The King's young step-brother, David Stanley – his self-described bodyguard "lifer" – insisted that he had committed suicide, but was immediately muzzled. "There were millions and millions of dollars wrapped up in Elvis's various insurance policies," he later wrote. "If they even got a whiff of the theory that Elvis died of self-induced drug overdose then a fortune was at stake."
But why, at age 43, would the world's most popular entertainer take his own life? Several reasons have been ventured. His estranged bodyguards had just published a tell-all – Elvis: What Happened – depicting their boss as a terminally addicted, uncontrollable prescription junkie. He was deeply in debt, his record sales at an all-time low. He feared he was a has-been. He was exhausted from relentless touring, but was being forced back on the road by his insatiable manager, Colonel Parker. And his fiancé, Ginger Alden, was threatening to leave him.
And the King was in very poor health. He'd been battling Lupus for more than a decade. The stress of his career exacerbated the immunological disease. Its symptoms could only be relieved by cortisone. This steroid was widely regarded as a "miracle" drug in the sixties and seventies; but it is now known to cause, in heavy continuous doses, psychosis and suicidal depression.
Suicide allegations, however, were nipped in the bud, and Elvis's life insurance policies were paid out in full.
Seven years earlier, Jimi Hendrix had fatally ODed. His close friend, Eric Burdon of the Animals, announced in a TV interview that the guitarist had committed suicide. Hendrix's manager and his record label, Warner Brothers, had taken out a multi-million dollar insurance policy on him. After Burdon's announcement, a Warner's VP confronted him: "You f**ker, don't open your mouth again – that's our insurance policy!" The singer immediately retracted his statement. Hendrix's beneficiaries were paid in full.
Weeks later, Janis Joplin's body was found in her L.A. hotel room. Her insurance company denied her manager, Albert Grossman's, claim. They alleged that the singer had intentionally ODed, nullifying the policy. Grossman prevailed in court and was paid. He and his attorney had arrived at the hotel room before the authorities and all the drug paraphernalia had gone missing.
***
KILLER THRILLER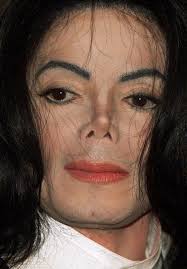 Both the Prince of Pop, and his father-in-law, The King of Rock, wanted only one thing in the end: a good night's sleep. For all their wealth and power, they couldn't buy or command the simple rest most mortals take for granted. For years, the two icons had suffered insomnia and nightmares which, in the end, brought them to the Big Sleep itself.
Among stressed-out stars, narcotic abuse has been epidemic for years. Barbiturates and/or heroin helped kill Hendrix, Morrison, Janis, Elvis, Cobain, Garcia, and many others. Even if they failed to induce sleep, these drugs alone could induce a womblike oblivion, delivering a star briefly from the crushing pressures of being "a living legend." Heroin in particular has become the most popular chemotherapy for super-celebrity.
Addicts say that a heroin high is as close as you can get to death, without actually dying. But Michael Jackson found an elixir which brought him even closer: Propofol. According to experts, this general anesthesia does not induce sleep, but a coma. The waking life of the Prince of Pop had become so unbearable that he wanted more than sleep: he wanted suspended animation.
This was not a recent development. During his 1993 Dangerous tour, Jackson traveled with an anesthesiologist who, according to insiders, "brought him down" at night, and "brought him back" the next day. The star became a sort of pharmaceutical Lazarus. He grew all the more dependent on anesthesia when his worst nightmare materialized: he was charged with child molestation.
Canceling the Dangerous tour, he retreated to a London detox clinic with friend and rehab veteran, Elizabeth Taylor. But the valium IV here was not enough to rescue the hypersensitive Michael from his terror of being found guilty, professionally ruined and personally disgraced. While lying sleepless in the hospital bed, his own break-out song may have echoed nightmarishly in his mind:
You're fighting for your life inside a killer, thriller tonight. There's no escapin the jaws of the alien this time –This is the end of your life.
Said one of his assistants: "In therapy, he began to see that he was his own worst enemy." His old Bad song had particular resonance for him now. I'm starting with the man in the mirror, I'm asking him to change his ways. After detox, he settled out of court with his accuser, Jordan Chandler, for $22 million, returned to Neverland and, indeed, sought to change his ways.
* * *
But, twelve years later, his relentless prosecutor, DA Tom Sneddon, charged Michael yet again. Though eventually acquitted, the star was devastated. And he became even more dangerously addicted to narcotic sleep aids and propofol.
Family and friends tried drug interventions. Michael excommunicated them. Doctors and nurses refused to give him more. Michael fired them.
His father-in-law, Elvis, had been even more incorrigible. When his doctors refused to prescribe more of what he called his Vitamin E, the King jumped up on a pool table, air-conditioned the ceiling with his .38, and shouted, "I'll buy the goddamned drugstore if I have to. I'm going to get what I want. People have to realize either they're for me or against me!" When his own bodyguards refused to dose him, he told them: "I'm in charge here and if anyone wants to say different, then I may get hurt but somebody is going to die." When his own step-brother, David Stanley, told him he was confiscating his stash, the King put a gun to his head and said, "No, you're not."
Other stars were just as stubborn. Said Jerry Garcia's detox acupuncturist, Yen-wei Chong: "In ancient China, you know which kind of patient is the most difficult to treat? The Emperor."
Long before the Doors' Jim Morrison – aka the Lizard King — fatally ODed in Paris, his producer, Paul Rothchild, said of his suicidal drinking and doping: "Everybody tried to stop him. He was unstoppable!"
The same went for Hendrix, Joplin, Cobain, and many others.
So, like his predecessors, the Prince of Pop refused to take no for an answer. On the fatal night, Dr. Conrad Murray, in an attempt to wean his patient off the propofol, gave him only a half dose. But soon he was forced to administer six additional sedatives. By that morning, the still sleepless star was reportedly "begging" for his "milk" – the propofol. Murray gave in. Jackson died.
But fans continue to ask HOW? WHY? Expressing a common sentiment, Leonard Pitts wrote What Michael Jackson Needed Most: A Dr. No. "That's Michael Jackson's ineffable tragedy," the columnist concluded. "He died of an overdose of yes."
But didn't Michael — like Elvis, and so many other stars – fire many Dr. No's during his years of addiction? And, had Murray said no, wouldn't he have simply been replaced by another Dr. Yes? By most accounts, Michael – devastated by the past trials, and terrified by the future "comeback" concerts – had no interest in continuing to live. He just wanted to sleep at last and forever.
MICHAEL JACKSON HIStory 1
The Invincible Chronology
The Victory & Thriller Years
Some way I'll have to prove all that I said I would do
Giving you everything, fulfilling your fantasy
Then I'll be showing you what other men are supposed to do.
"Invincible," Michael Jackson
This chronology traces Michael Jackson's unprecedented career achievements and awards over the course of more than forty years. Dates, events, and details derive from major biographies, newspaper and magazine articles, as well as web news sources. (A partial bibliography appears at the end of this document.)
Corrections, clarifications, additions, and/or comments are welcome.
1965
MJ, age 6, joins Jackson 5.
1970
1st Jackson 5 U.S. tour.  (Later cancelled due to death threats on 12-year-old MJ)
1971
2nd Jackson 5 U.S. tour. (40 performances)
3rd Jackson 5 U.S. tour. (50 performances)
1972
1st Jackson 5 European tour. (Including performance for Queen Elizabeth)
MJ debut solo album released, GOT TO BE THERE (Motown)
2nd album, BEN (Motown)
1973
3rd album, MUSIC & ME (Motown)
1st Jackson 5 World Tour begins. (ends in 1975)
1975
4th album. FOREVER, MICHAEL (Motown)
MJ leaves Motown, signs multi-million deal with Epic Records.
1977-8

Acting debut as Scarecrow in The Wiz, co-starring Diana Ross.
MJ: "My greatest experience so far…I'll never forget that."
Critical praise:  MJ a "genuine acting talent." 
MJ "provided the only genuinely memorable moments."
1979
5th album: OFF THE WALL (Quincy Jones, producer)
MT Review: "Probably the decade's best album… A polished masterpiece."
Jackson 5 DESTINY World Tour. (80 cities)
1980
Cooley Jackson teaches MJ the "Moonwalk."
(Or MJ taught by former Soul Train dancer, Jeffrey Daniel)
(Or, in Moon Walk, MJ writes: "These three kids taught it to me.")
3 American Music Awards: Favorite Soul/R&B Album, Favorite Male Soul/R&B Artist, Favorite Soul/R&B Single
Billboard Music Awards: Top Black Artist / Top Black Album
Grammy Award: Best Male R&B Vocal
1981
Jackson 5 TRIUMPH U.S. tour. (39 performances), Tour gross: $5.5 million.
1982
Nov. 30          6th album, THRILLER, released. 
Guinness Book of World Records world's bestselling album: 110 million copies sold by 2009
1983
March 25          MJ debuts Moonwalk and white sequin glove at Motown 25: Yesterday, Today, Forever TV Special watched by 47 million fans.
1984
Feb. 28         THRILLER wins 8 Grammy Awards, including Album of the Year.
8 American Music Awards
3 MTV Video Music Awards, plus Special Award of Merit
May 14           At White House, Pres. Reagan gives MJ award for support of alcohol and drug abuse charities, and Nancy Reagan's Just Say No program
July 6-Dec.9      Jackson 5 VICTORY Tour (U.S./Canada) (55 performances)
Record-breaking gross: $75 million (2 million tickets)
1985
Feb. 26          "We Are The World" Grammy
MJ founds Michael Jackson Burn Center, donating his $1.5 million Pepsi settlement
MJ pays $47.5 million for ATV Music, including Beatle Northern Songs 
(Approx. value in 2010: $500,000,000)
1986
Sept 21         Premiere of MJ Captain EO, 17-minute Disney 4-D "intergalactic song and dance man fighting to save planet from evil."
1987
Aug. 31         BAD released. #1 in seven countries. 30 million sold.
Sept 12         BAD World Tour begins. (ends: January 27, 1989).
123 concerts for 4.4 million fans. Gross $125 million.
400 tickets for each U.S. concert reserved for underprivileged children.
504,000 attend seven sold-out shows at London's Wembley Stadium
1988
Feb. 1                  MJ autobiography, Moon Walk, released (edited by Doubleday's Jacqueline Kennedy Onassis)
March         MJ buys 2,700-acre Neverland Ranch for $17 million.
MJ installs a zoo, Ferris wheel, two railroads, rollercoaster, bumper cards, rides including Wave Swinger, the Zipper, the Octopus.
July 16         MJ meets Princess Diana and Prince Charles at London charity event.
Donates 300,000 pounds to Prince's Trust
1989
April 12          MJ receives Soul Train "Artist of Decade" Award.
Introduced by Liz Taylor as "the true King of Pop, rock, & soul"
1990
April 5         MJ receives "Artist of the Decade" award from President Bush
1991
March         MJ renews Sony contract for unprecedented $65 million
Oct. 6                  MJ hosts Taylor / Fortensky wedding extravaganza at Neverland.
Nov. 26         DANGEROUS released, featuring hit single "Heal the World"
1992
Jan.         MJ launches Heal the World Foundation for underprivileged kids.
Foundation airlifts 46 tons of food & relief supplies to Sarajevo
April 12         MJ visits Africa. Crowned "King Sani" (Ivory Coast)
Greeted by 100,000 in Gabon. Sign: WELCOME HOME, MICHAEL
June 27         DANGEROUS World Tour begins. (ends: Nov. 11, 1993)
67 concerts for 3.5 million people in 67 concerts.
All proceeds to his Heal the World Foundation
1993
Jan. 19         p MJ attends Clinton inaugural ball in Washington DC.
Jan. 31         MJ "Heal the World" w/ choir of 750 at Super Bowl XXVII.
Feb 10          Oprah interviews MJ at Neverland. 90 million viewers.
O:  "Are you a virgin?" 
MJ: "I'm a gentleman."
Feb. 24         MJ receives "Living Legend Award" at 35th Annual Grammy Awards
Sept.                  MJ to Russia. Red Square banner: MICHAEL, RUSSIA LOVES YOU!
1994
Jan 25         MJ lawyer, Johnnie Cochran, arranges $22 million out-of-court settlement to alleged molestation victim, Jordie Chandler.
Criminal proceedings against MJ dropped.
May 26         MJ marries Lisa Marie Presley in Dominican Republic
1995
June 14         MJ / Lisa Marie interview with Diane Sawyer airs.
June 16         HIStory: Past, Present and Future released.
40 million units sold. All-time best-selling multiple-disc album
Oct. 16          Million Man March in Washington DC. MJ donates $25,000.
Sept. 7         MTV Awards: 250 million viewers
MJ kisses wife, Lisa Marie. "Just think, nobody ever thought this would last!"
1996
Sept. 7         HIStory World Tour begins (ends: Oct. 15, 1997)
82 concerts, 58 cities, 4.5 million fans
Oct. 15         Jury awards MJ $2.7 million in slander suit.
Nov. 14         MJ marries Deborah Rowe, Dr. Arnold Klein's assistant, in Sydney, Australia.
British Awards, London, MJ hoisted over stage in crucifixion pose.
1997
Feb. 13         MJ first child, Prince Michael Jackson Jr., born to Deborah Rowe
March 17         MJ wins Neverland Five suit. N5 ordered to pay MJ $1.5 million
1998
April 3         MJ second child, Paris Katherine, born to Deborah Rowe.
1999
Oct. 9                  MJ and Deborah divorced. MJ wins parental rights.
2001
Sept 7                  30th Anniversary concert: Madison Square Garden. 50 million viewers.
Oct.                  INVINCIBLE released. World sales: 13 million copies. Goes double-platinum in U.S.
Oct. 21         MJ "United We Stand" 9/11 Wash. DC benefit concert airs.
2003
Feb. 6                  BBC Martin Bashir interview
Feb. 19         MJ 90-minute rebuttal video to Bashir interview
Nov 20         MJ booked at Santa Barbara jail for molestation.Dances on SUV roof outside court
Dec. 25         CBS Ed Bradley interview.
2004
Dec 17          MJ invites media to Neverland holiday party for 200 children.
2005
Feb 5                  G. Rivera MJ interview on Fox. R calls molestation case "astoundingly flawed."
April                  Ex-wife, Debbie Rowe, supports MJ, damaging Prosecution.
May 11         Macaulay Culkin testfies for Defense, claiming MJ never molested him.
June 13         MJ CLEARED OF ALL CHARGES.
June               MJ moves to Bahrain, guest of Abdullah bin Hamad Al-Khalifa
2006
Nov. 15         World Music Awards: Diamond Award for exceeding 100 million albums sales.
2007-9
MJ moves between multiple residences: Bahrain > Irelend > Vegas > New Jersey > Beverly Hills.
2008
Feb. 8                  THRILLER 25 released (special 25th Anniversary edition)
2009
Feb                  MJ passes 3-hour physical for upcoming London concerts with (according to producer, AEG CEO Randy Phillips) "flying colors."
March 14         1 million tickets for comeback concerts at 02 Arena in London sold out in 4 hours.
June 22         MJ visits Dr. Klein. K: MJ "was in very good physical condition.  He was dancing for my patients. He was very mentally aware… And in a very good mood."
June 24         Last rehearsal at Staples Center, on stage 9:30 pm to 12:30 a.m.
Magician witness: "He looked great and had great energy."
AEG CEO Randy Phillips: "He was dancing as well or better than the 
20-year-old dancers we surrounded him with… "He was riveting. He looked great."
June 25         MJ DIES
June 27-31         Letters of condolence from world leaders: Pres. Barack Obama, Nelson Mandela, Prime Minister Gordon Brown, France's Minister Culture, Frédéric Mitterrand.
U.S. House of Representatives observes a moment of silence.
June 28         Tribute to MJ at BET Annual 2009 Awards.
Host Jamie Foxx: "We want to celebrate this black man. He belongs to us and we shared him with everybody else."
July 7                  Private family service held at Forest Lawn Cemetery, Glendale CA.
Paris: "Ever since I was born, Daddy has been the best father you could ever imagine."
Rev. Al Sharpton: "There was nothing strange about your daddy. It was strange what your daddy had to deal with."
Oct. 26         THIS IS IT! released worldwide. Becomes highest grossing documentary in history. International sales: $252 million
2010
Jan. 31         52nd Grammys: posthumous Lifetime Achievement Award to MJ.
"Earth Song" performed in 3D with Lionel Richie and Smokey Robinson
April 4          People v. Murray. Manslaughter trial against MJ's physician.
Legal Expert: "Everyone loves Michael, so it will be tough to find a jury without bias."
BIBLIOGRAPHY
MICHAEL JACKSON: The Man Behind the Mask
Bob Jones/Stacy Brown (2009)
UNMASKED: The Final Years of Michael Jackson
Ian Halperin (2009)
MICHAEL JACKSON: 1958-2009: Life of a Legend
.Michael Heatley (2009)
MICHAEL JACKSON: King of Pop: 1958-2009
Emily Herbert (2009)
JACKO: HIS RISE & FALL: The Social & Sexual History of Michael Jackson
, Darwin Porter (2007)
MICHAEL JACKSON: FOR THE RECORD
Chris Cadman and Craig Halstead (2007)
MICHAEL JACKSON CONSPIRACY
Aphrodite Jones and Tom Mesereau (2007)
ON MICHAEL JACKSON
Margo Jefferson (2007)
BE CAREFUL WHO YOU LOVE: Inside the Michael Jackson Case
Diane Dimond (2005)
MICHAEL JACKSON: The Magic, the Madness, The Whole Story
J. Randy Taraborrelli (1991)
GROWING UP IN THE JACKSON FAMILY
LaToya Jackson (1991)
MICHAEL JACKSON UNAUTHORIZED
Christopher P. Andersen (Aug. 1, 1995)
MOONWALK
Michael Jackson (1988)
MAGAZINES, NEWSPAPERS, WEB NEWS SOURCES
People Magazine
Time Magazine
Newsweek
Vanity Fair
Ebony
New York Times
LA Times
Washington Post
Wall Street Journal
The Sun
The Guardian
Rolling Stone
Daily Beast
Huffington Post
ABC News
NBC News
FOX News
CNN
BBC
TMZ
VH1
MTV News
Allmusic
NME
MICHAEL JACKSON HIStory 2
The Dangerous Chronology
Take away my money, Throw away my time
… you're no damn good for me…
But I loved it 'cause it's dangerous.
"Dangerous," Michael Jackson
This timeline traces the evolution of the King of Pop's drug problems, ending with his 2009 overdose at the hands of his personal physician, Dr. Conrad Murray.
Dates, events, and details derive from all major biographies, interviews, newspaper and magazine articles, as well as web news sources. (A partial bibliography appears at the end of this document.)
The timetable includes controversial and, in some cases, unverifiable allegations and claims made by biographers, journalists, and MJ associates.
Corrections, clarifications, additions, and/or comments are welcome.
1984
Jan 27         Michael Jackson burned while filming pyrotechnic Pepsi video.
MJ treated by plastic surgeon, Dr. Steven Hoefflin.
MJ begins taking painkiller drugs.
May 14         At White House, Pres. Reagan gives MJ award for support of alcohol and drug abuse charities.
July 6           Jackson 5 VICTORY Tour begins. Concerned w/ audience germs, MJ asks for a plexiglass shield to be placed in front of stage.
1988
MJ autobiography, Moon Walk, released. Excerpt:
-"A lot of children in the entertainment business ended up doing drugs and destroying          themselves: Frankie Lymon, Bobbie Driscoll… And I can understand their turning to drugs,          considering the enormous stresses… But I've seen drugs destroy too many lives to think          they're anything to fool with."
-"I think I have a goody-goody image in the press and I hate that."
1989
Dermatologist, Dr. Arnold Klein, diagnoses MJ with Vitiligo and discoid lupus. Administers steroids and (allegedly) hydroquinone skin bleaching compounds (Solaquin, Procelan, Forte, Retin A, Benoquin).
1990
June 3           (Shortly after Ryan White AIDS death) MJ rushed to St. John's Hospital, Santa Monica, with chest pains & vertigo. Given battery of tests, including HIV test (negative).
MJ's biographer manager, Bob Jones, later writes MJ covered up a panic attack.
"He had his representatives come up with a disease no one on the planet had ever heard of – costochondritis." (cartilege inflammation around ribs)
Bob Jones: "Michael had a penchant for staging illnesses and other problems to get out of commitments."
1991
Nov 26         DANGEROUS released.
1992
June 27          DANGEROUS World Tour begins.
Stacy Brown – MJ biographer, Jackson family friend — tells British tabloid The People: "When he went on tour he'd take boxfuls of drugs with him — he couldn't do without it."
Brown states that MJ's drug use had escalated dangerously by 1992: "He was shooting heroin into his fingertips, toenails and chest…. He was taking painkillers too but I don't think he knew just how dangerous it was…. It was regularly discussed by those around him, he could die at any time."
1993
Aug 20         LAPD opens investigation into child molestation charges against MJ during his DANGEROUS world tour.
Aug 25         lawyers announce that MJ will enter a 6-week drug rehab program.
MJ "popping pills like candy," (Ativan, Valium, Xanax) according to aide (MJ biographer, Ian Halperin)
Oct 24         MJ ODs on percodan. nervous breakdown. Put on "suicide watch."
Nov 12         MJ cancels remaining DANGEROUS tour. Announces his drug addiction began after Pepsi burn accident.
Dec                  MJ undergoes Valium detox by Dr Steven Hoefflin.
Dr. H warns MJ mangers:  "Either the drugs are going to kill him or he's going to die by flying out of a window, because he thinks he's can fly."
1995
Dec                  Beacon Theater NY concert. MJ collapses in rehearsals – from arrhythmia, gastroenteritis, viral infection. (MJ biographer, J. Randy Taraborrelli)
1996 -97
Jan 18, '96
MJ and Lisa Marie divorced in LA, pleading "irreconcilable differences."
Lisa Marie blog (6/27/09):  "I became very ill and emotionally/spiritually exhausted in my quest to save him from certain self-destructive behavior and from the awful vampires and leeches he would always manage to magnetize around him."
HIStory Tour on-tour anesthesiologist "takes MJ down" at night and "brings him  back up" in the morning (source: CNN, and MJ dermatologist, Arnold Klein)
1999
MJ addicted to demerol and morphine. Collapses on jet to Frankfurt, Germany. Enters rehab in Seoul, Korea, overseen by specialist Dr. Neil Ratner.
2001
March         Too drugged to perform at his RR Hall of Fame induction. Fakes leg injury 
  (Biographer, Darwin Porter)
MJ and boy guests damage Vegas Mirage Hotel suite, leaving behind liquor bottles & "Jesus juice" soda empties. MJ evicted, ordered to pay $30,000 in damages.
Dec                  Unsuccessful drug intervention by Jacksons. MJ turns family away, saying: "I'll be dead in a year anyway." (Vanity Fair's Maureen Orth; Stacy Brown; Ian Halperin)
2002
Nov                  MJ "high as a kite," dangles Prince Michael II (Blanket) over hotel suite railing in Berlin (Ian Halperin).
2003
Dec 18         Santa Barbara DA, Thomas Sneddon, charges MJ with seven counts of child molestation, two counts of intoxicating a minor.
2005
March         People v. Jackson prosecutors allege that, in 2004, MJ was taking up to 40 alprazolam (anti-anxiety) pills a night.
Lawyer says MJ is hospitalized with "serious back problem." Judge Melville orders MJ to appear, or face contempt charge. MJ later arrives in pajamas, appearing sedated.
Alleged molestation victim, Gavin Arvizo, testifies that MJ served him  "Jesus Juice" (wine) in Diet Coke cans, plus vodka, rum and "Jim Bean" (sic)
2007
Winter         Unsuccessful Jackson family drug intervention on MJ, Vegas.
March         Tokyo doctor, Eugene Aksenoff, refuses to prescribe MJ stimulants (Japan Times)
MJ settles lawsuit filed by a Beverly Hills pharmacy demanding over $100,000 for prescription drugs supplied over a two year period.
2008
MJ meets Dr. Conrad Murray in Las Vegas. Dr. M treats MJ's ill children.
MJ aid tells biographer, Ian Halperin, MJ suffers from rare congenital lung disease, Alpha-1 antitrypsin deficiency, and needs a lung transplant
2009
March 14         Tickets go on sale for MJ comeback concerts at London's 02 Arena, equipped w/ state of the art lip synching technology.
April-June         Dr. Arnold Klien, charges MJ $48,522 for three months of "I.M" (intramuscular) injections, many w/ demerol (TMZ)
MJ aid tells Ian Halperin: "We knew it [comeback concerts] was a disaster waiting to happen…. I don't think anybody predicted it would actually kill MJ but nobody believed he would end up performing….  He wasn't eating, he wasn't sleeping and, when he did sleep, he had nightmares that he was going to be murdered."
MJ aid tells Ian Halperin: MJ is "skin and bone… eating nothing but pills."
Father Joe Jackson states that MJ told his daughter, Paris, he might be murdered.
Halperin reports MJ told Paris he might not make it to Father's Day.
Final drug intervention by family. MJ agrees to hire dry-out specialist, Dr. Howard Samuels (aka Doc Hollywood) for upcoming London concerts.
June 22         MJ collapses during second comeback rehearsal, Staples Center, L.A.
June 25         After successful final 3-hour rehearsal, Dr. Murray administers sleep aids then anesthetic, propofol, to sleepless MJ.
MJ dies in spite of CPR and adrenaline injection to heart.
June 26         3-hour AUTOPSY by Lakshmanan Sathyavagiswaran, L.A. medical examiner.Cause of death: Polypharmacy (fatal multiple drug reaction w/ propofol).
Autopsy weight: 136 lbs. Conclusion: "generally healthy male"
NY Daily News and London's Sun, report MJ as 112 lbs. Stomach empty except for pill residue.
CNN reports that two sources from coroner's office say MJ was emaciated, partially bald, and extremely pale, with numerous track marks on his arms, plus collapsed veins, suggesting sustained intravenous drug use. Coroner spokesman discredits rumor.
June 28         Grace Rwaramba, MJ children's nanny, tells UK Sunday Times MJ was a drug addict, and she'd had to pump his stomach. She later denies making these claims.
In his blog, MJ physician/friend/confidante, Dr. Depak Chopra calls for a "crackdown on M.D.s who become enablers of addiction, [and] drug pushers. Narcotics like Demerol and OxyContin became a regular part of Michael's life."
July         DEA joins LAPD in investigating "complex trail" of MJ prescription drugs.
LAPD investigates Dr. Murray for running "a pill mill" in Vegas and Houston. Search his offices, computers, car.
TMZ reports MJ used aliases (Omar Arnold, Jack London) and names of employees to secure Pethedine (Demerol) and other prescription drugs [propofol, alprazolam (an antianxiety agent), and sertraline (an antidepressant) omeprazole, hydrocodone, paroxetine, carisoprodol, and hydromorphone.]
Fox News identifies nine MJ prescribing doctors under investigation.
UK Sunday Times reports LAPD will question 30 doctors, nurses, and pharmacists, including Arnold Klein.
Concerned about forthcoming drug toxicology results voiding life insurance, Jackson estate executors settle for a $3 million pay-out on a $20 million policy.
July 13         La Toya Jackson declares in interview she believes her brother was murdered by "a shadowy entourage" of "greedy" handlers.
Aug 7                  Larry King Live: LK asks Jermaine Jackson if MJ had a problem with drugs. 
JJ: "From my heart, Larry, I just don't know."
Aug. 28         L.A. Coroner concludes MJ death a drug-induced "homicide"
L.A. DA announces it will charge Dr. Conrad Murray w/ Negligent Manslaughter. If convicted, Dr. M could serve up to 4 years.
2010
Feb 9           Dr. Conrad Murray pleads Not Guilty to one charge of Involuntary  Manslaughter. Judge releases Dr. C on $75,000 bail, warning: "I don't want you sedating people."
April 4
People v. Murray criminal trial begins.
MICHAEL JACKSON HIStory 3
The Bad Chronology
The Trials, Tribulations, and Allegations
The Word Is Out, You're Doin' Wrong
Gonna Lock You Up, Before Too Long
"Bad", Michael Jackson

This chronology traces Michael Jackson's legal history over the course of more than three decades. Related dates, events, and details derive from major biographies, interviews, newspaper and magazine articles, as well as from web news sources. (A partial bibliography appears at the end of this document.)
The timetable includes controversial and, in some cases, unverifiable allegations and claims made over the years by biographers, reporters, and MJ associates.
Corrections, clarifications, additions, and/or comments are welcome.
1984
Louis Farrakhan, Nation of Islam head, calls for boycott of Jackson 5 Victory Tour. Tells People Magazine Michael Jackson "is a bad role model. His Jehri-curl, female acting, sissified-acting expression is not wholesome for our young boys, or our young girls."
(from LaToya Jackson autobiography): Jehovah's Witness elder tells devout Witness MJ: "Your movements on stage suggest sex; don't do them anymore."
"My brother complied without protest and promptly changed the routine."
Elder exhorts congregation: "I don't want any of you here today to be hypocrites like MJ, who professes to be a Jehovah's Witness…. Do not idolize him!"
JW church denounces satanic and pagan images in Thriller video.
1987
Feb.          MJ leaves the Jehovah Witness church.
Aug. 31          BAD released.
MJ's description (from 1988 autobiography Moon Walk )
"'Bad' is a song about the street. It's about this kid from a bad neighborhood who gets to go away to a private school. He comes back to the old neighborhood when he's on a break from school and the kids from the neighborhood start giving him trouble. He sings, I'm bad, you're bad, who's bad, who's the best? He's saying when you're strong and good, then you're bad."
1988-89
MJ fires long time manager, Frank DiLeo, his "Uncle Tookie."
MJ writes in Moon Walk: "Frank was responsible for turning my dream for Thriller into a reality."
DiLeo: "It was cowardly…. I treated him like my own son."
DiLeo threatens to go public with "secrets to make the tabloids blush."
MJ pays Dileo $5 million severance. (Source: MJ biographer, Darwin Porter)
1990
National Enquirer reports MJ offered LaToya money to cancel her publication contract. LT denies the claim.
1991
Nov.            Jermaine Jackson releases "Word to the Badd" (at the same time MJ's "Black or White" is released.) 

Lyrics:
Reconstructed, been abducted, don't know who you are. Think they love you, they don't know you, lonely superstar… Once you were made, you changed your shade; was your color wrong? Could not turn back, it's a known fact, you were too far gone.
Aug. 5
MICHAEL JACKSON: The Magic, the Madness, The Whole Story, by MJ friend, J. Randy Taraborrelli, released.
Excerpt (MJ tells Taraborrelli in early 80s): "I don't care when people call me a fag. No one knows the truth. No one knows who, or what I am. It'll just make me more famous."
Author's agent, Bart Matthews, tells media MJ offered $2 million to cancel the publication contract.
MJ allegedly pays parents of Australian boy, Damon Patrick, $2 million (Source: Biographers Darwin Porter, Stacy Brown)
1993
Feb. 5 Security guards fired by Neverland supervisor, Norma Staikos. (Later, "the Hayvenhurst 5" file suit against MJ for Wrongful Termination)
Norma Staikos ran Neverland "like the Gestapo – we were terrified of her. You never knew from day to day whether you had a job or not." (Neverland employee to biographer, Darwin Porter)
MJ promotes Bill Bray to head of N'land Office of Special Services (OSS).
May 8
MJ takes 13-year-old, Jordie Chandler, to Morocco's World Music Awards.
MJ employee, Bob Jones: "M's wooing of the young boy… was embarrassing: the cooing, the hugging, and holding hands… M and this little boy were, I dare say, in love." (from Jones' 2009 MJ biography, The Man Behind the Mask)
June Chandler, Jordie's mother, confronts MJ about sleeping w/ Jordie. MJ insists: "It's about family, truth, honesty, love." MJ gives June a Cartier diamond bracelet. (biographer Diane Dimond)
Aug 20 LAPD opens investigation into child molestation charges against MJ during his DANGEROUS Tour
MJ hires Anthony Pellicano, "PI to the Stars," to deal with Chandler family.
Pellicano later convicted of wiretapping and racketeering (see 2002, 2006, 2008)
Sept.14         Chandler attorney, Lawyer Feldman, files molestation suit against MJ.
Jordie also claims:
MJ shared homosexual pornography with him, gave him alcohol.
Jordie's father, Evan's, dental offices ransacked. Finds a dead rat in his mailbox.
Jordie nearly hit and run by a car.
Chandlers' attorney, Larry Feldman, receives bomb threat, placed under federal marshal protection.
Sept MJ flies to Israel with teen Cascia brothers. Protesters throw stones, carry signs:
Go Home, Pervert! You're An Abomination! (Darwin Porter )
Oct. MJ attorney, Bert Fields, unsuccessfully petitions Santa Barbara court for 6-year case postponement, beyond statute of limitations.
Chandler attorney, Larry Feldman, outraged over MJ calling Jordie "a liar and extortionist," implying boy "is the reason for his [MJ's] drug addiction. I am outraged. There is no deal [for private financial settlement]!"
Sister, LaToya, at Tel Aviv news conference, supports molestation charges against MJ: "I cannot and will not be a silent collaborator to his crimes against small innocent children."
Brother, Jermaine, quoted in the London tabloid Daily Express: "I love him, but you have to wonder if there might not be some truth in it." Later, Jermaine denies ever having made the statement.
Sister Janet's ex-husband, James DeBarge, tells police informant (according to British tabloid) he walked in on MJ and Sean Lennon "together in a sexual way."
Mother Katherine interviewed: "When I first heard the rumors that he was gay, I thought I'd go crazy… He is not gay. It's against our religion."
Oct. 24 Facing arrest in U.S., MJ flies to Mexico City, joined by attorneys, his plastic surgeon, Dr. Arnold Klein, and friend, Liz Taylor.
MJ ODs on percodan. Suffers nervous breakdown. On "suicide watch."
Nov. 7 Neverland personnel director, Norma Staikos, flees home to Greece. (Returns to testify to grand jury two months later)
Nov.8 Police raid MJ's rooms at Jackson family Hayvenhurst estate in Encino, CA.
Nov. 12 MJ cancels remaining DANGEROUS tour.
Nov 22 "Hayvenhurst 5" file Wrongful Termination suit against MJ. Allege being fired by MJ because they "knew too much." MJ countersues.
In 6 years of employment, they witness MJ bring 30 to 40 boys to Hayvenhurst for sleepovers, some arriving in middle of night.
"Questionable tactics of Anthony Pellicano"…"conspiracy to intimidate or dissuade witnesses from testifying."
Alleged Intimidation of H5:
Morris Williams (head of H5): Nearly hit and run by red Cadillac Allante convertible while jaywalking to or from Federal Building Labor Relations board to file complaint against MJ.
H5 attorney, Ted Matthew's, Pasadena office window smashed in. MJ files rifled.
Tan sedan pulls in front of TM's Harley, on freeway, locks up brakes. Matthews crashes into rear bumper, breaks three ribs.
Dec. MJ enters drug rehab program in Mexico
Scott Thorson, former Liberace lover/companion, alleges early 80s affair w/ MJ in London. Offers to testify against MJ. Passes lie detector test. Challenges MJ to do same. MJ refuses, saying lie detector tests are "against my religion."
Eddie Reynoza, Thriller actor/dancer, claims MJ raped him at age 16.
Dec. 20, Neverland: Police conduct 25-minute strip search on MJ, photograph his penis. Photos match Jordie Chandler's drawing of same.
MJ calls search "the most humiliating ordeal of my life…a horrifying nightmare."
Dec. 22 MJ paid TV rebuttal to molestation charges. Statement excerpt:
"Throughout my life, I have only tried to help thousands upon thousands of children to live happy lives… If I am guilty of anything it is of giving all that I have to give to help children all over the world; it is of loving children of all ages and races… of believing what God said about children: 'Suffer little children to come unto me and forbid them not for this is the kingdom of heaven.' In no way do I think that I am God, but I do try to keep God's light in my heart."
1994
Jan 25          MJ lawyer, Johnnie Cochran, finalizes $22 million out-of-court settlement with Chandlers. DA forced to drop criminal charges.
Jodie Chandler later moves to New York, has cosmetic surgery, making him unrecognizable.
MJ beefs up Neverland security: installs six locks on his bedroom door, w/ motion detector alarms.
Feb. 2 Geraldo Rivera show: La Toya claims MJ paid $1 million to father of his preteen companion, Jimmy Safechuck.
May 26 MJ marries Lisa Marie Presley in Dominican Republic.
Media speculate that MJ arranged marriage to quell homosexual rumors.
Dec.
"Neverland Five" (3 security guards, a maid, and office manage) sue MJ for Wrongful Termination, Harassment, Eavesdropping.
1995
June 14 Diane Sawyer ABC interview w/ MJ and Lisa Marie airs. Couple claims active husband /wife sex life. DS asks about MJ sleeping w/ boys.
DS: Are the sleepovers over?
MJ: It's all moral and it's all pure… It's on the level of purity and love and just innocence. If you're talking about sex, then that's a nut. That's not me.
DS asks about "suicide rumors." 
MJ: I was never suicidal. I love life too much. I'm resilient. I have rhinoceros skin.
Evan Chandler files breach of Nondisclosure agreement against Sawyer, ABC & MJ
July Hayvenhurst Five lawsuit dismissed
Dec. Chilean Journalist, Victor M. Gutierrez, on Hard Copy alleges existence of 27-minute video of MJ having sex with a boy.
MJ files $100 million slander suit.
Gutierrez tells Vanity Fair's Maureen Orth, Anthony Pellicano, threatened him, "Consider yourself dead!" Gutierrez alleges being attacked outside his L.A. apartment. "After I got beat up on the street by three guys, Pellicano stopped in a black Lexus, looked at me, and laughed. "He made my life miserable with threats to my family, to me."
1996
Jan. 18 MJ and Lisa Marie divorced in L.A., pleading "Irreconcilable differences."
Lisa Marie: "It was getting nasty. I was ready to kill him, I swear to God." (Darwin Porter)
LM Calls MJ "the most selfish person in the world." (Darwin Porter)
March Gutierrez publishes inflammatory Michael Jackson Was My Lover
MJ allegedly pays Neverland nurse, Branca Francia. $2.4 million "hush money" for molestation of her pre-teen son, Jason.
Sept 15 Neverland 5 trial begins. (Ends: March 17, 1997)
Oct. 15 Jury awards MJ $2.7 million in slander suit against Gutierrez. (Author declares bankruptcy, moves to his native Chili.)
Nov. 15 MJ marries Deborah Rowe, Dr. Arnold Klein's assistant, in Sydney, Australia.
MJ allegedly honeymoons w/ boy Tony, calling him "my nephew" (Darwin Porter)
1997
Feb 13 First child, Prince Michael Jackson Jr., born to Debbie Rowe.
MJ / DR joint statement to press: MJ is biological father, son not conceived by artificial insemination.
Later (2002), Debbie Rowe admits Prince I & Paris conceived by artificial insemination.
March 17 Neverland Five trial ends.
N5 ordered to pay MJ $1.5 million for countersuit.
1998
April 3:          Second child, Paris Katherine, born.
1999
Oct 9 MJ and Deborah divorced. D surrenders parental rights to MJ.
Over 100 lawsuits are filed against MJ in late 1990's. About 50 suits per year. "M had become the most frequently sued performer in the history of entertainment." (Darwin Porter)
2002
Feb. 2 Prince Michael II ("Blanket") born. (Identity of mother unknown.)
Winter: Myung Ho Lee, former MJ partner, files $14 million suit against MJ.
Lee suit alleges:
MJ consented to demands of former Neverland supervisor, Norma Staikos, for hush money — in $70,000 to $100,000 installments.
Debbie Rowe threatened if MJ didn't pay $10 million in divorce settlement, she'd "spill the beans."
Lee tells Vanity Fair's, Maureen Orth, MJ paid Mali voodoo witch doctor, Baba, $150,000 to perform curse on Spielberg, Geffen, Katzenberg, and MJ "enemies."
June MJ privately settles with Myung Ho Lee for an undisclosed sum,
2003
Nov. 8 MJ deposed in copyright infringement suit (for "Thriller," "The Girl is Mine," "We Are the World") filed by songwriters, Robert Smith & Reynaud Jones.
Nov. 18 Eddie Reynoza claims to tape a 14-minute phone conversation w/ MJ about impending arrest.
MJ: "My lawyers are going to get me out of it. It's nothing but scandal. They want my money… I wake up every day and think I'm in hell. I don't even want to be alive."
Reynoza: "He's had little boys around for nine years straight, 24 hours around the clock." R claims MJ showered parents w/ gifts: "He would buy five Cadillacs at one time. He gives homes, Jaguars, trips for their birthdays."
Nov. 18 70 Santa Barbara police search Neverland.
MJ in Mirage Hotel, Vegas, w/ dozens of German or Austrian boys. Evicted. Broken liquor bottles, cigarette burns. Manager: "It looked like a hurricane had blown through." $50,000 damage claimed.
Nov 20 MJ booked at Santa Barbara jail for child molestation.Posts $3 million bail. Released
MJ alleges cops dislocate his shoulder. Dances on SUV roof outside court.
Nov 21 Jermaine Jackson interview w/ CNN Kyra Phillips, excerpt:

"My brother is not eccentric… My brother is about peace. This is nothing but a modern-day lynching."
Nov 21 LA Times reporter investigating Anthony Pellicano finds dead fish and red rose on broken windshield of her car. Reports incident to FBI.
FBI agents raid Pellicano's offices. Find grenades and homemade bombs.
P arrested. Pleads guilty. Sentenced to 30 months in federal prison.
Dec. MJ hires defense lawyer, Mark Geragos (other clients: Winona Rider, Scott Peterson)
MJ soon replaces Geragos with Thomas Mesereau Jr. (other clients: Robert Blake [2003 murder case], Mike Tyson [2001 rape case]
Dec. 18 Santa Barbara DA, Thomas Sneddon, charges MJ with seven counts of child molestation, two counts of intoxicating a minor.
Sneddon family claims death threats from MJ fans. S buys a gun.
Dec. 25         Ed Bradley interview. MJ: "Before I hurt a child, I would slit my wrists"
2004
Jan 9 MJ arraigned in Santa Maria, CA. Charged w/ 4 felonies, including molestation of cancer patient, Gavin Arvizo
June 9 After 30 years of service, MJJ Productions Vice President, Bob Jones, fired in Special Delivery letter from Randy Jackson.
Dec 17 MJ invites media to Neverland holiday party for 200 children. Event organized by his defense lawyer's girlfriend.
2005
Winter LaToya Jackson, on ABC News, defends MJ against new charges.
Katherine Jackson TV interview w/ Rita Cosby: Says many skinheads live in Santa Barbara county, and DA Sneddon's son may be one. Claims Sneddon harbors "a personal vendetta" against her son.

Katherine: "There are two sets of rules in this country – one for the white people and the other for black people."
Feb 5 Geraldo Rivera MJ interview airs on Fox.
Rivera: "Once you get past the [Jackson] packaging, he's really just a normal guy…. the case against him is profoundly and astoundingly flawed."
March 1          People v. Jackson begins.
Jordie Chandler refuses to testify, reportedly fleeing country.
Prosecution calls 90 witness, Defense 50.
700 pieces of evidence, including MJ porn books:
The Boy: A Photographic Essay (prepubescent naked boys)
Boys Will Be Boys – (same)
A Sexual Study Of Man – (depicting homosexual sex acts)
Magazines: Juicy, Barely Legal, Ripe and Ready.
MJ & Gavin fingerprints on magazines.
April 4           Jason Francia testifies MJ "spooned" him in tickling sessions.
J's mother, Branca Francia, Neverland maid, tells reporter, Diane Dimond, MJ "made me lie all the time… That was his favorite word 'You Don't Know."
March 10           Gavin Arvizo testimony, alleging molestation.
MJ missing in court for GA testimony. Judge Melville gives him one hour to appear. 67 minutes later, MJ arrives in pajamas and slippers, seeming sedated.
April 13              Gavin's mother, Janet Arvizo, begins 5-day testimony.
MJ lawyer, Thomas Mesereau, calls Janet & Gavin "a mother-son grifter team." Depicts Janet as JC Penny defrauder / Welfare cheat.
April Ex-wife, Debbie Rowe, supports MJ, damaging Prosecution.
DR testifies that she never met her kids till they were three or four years old. MJ introduces her to kids as "a friend of your Daddy's."
May 11         Macaulay Culkin testifies for Defense, claims MJ never molested him.
Brett Barnes also denies sexual contact w/ MJ.
Sister Karlee Barnes testifies MJ slept alone w/ Brett virtually every night on DANGEROUS tour – "365 nights."
MJ fans heckle MJ critic, reporter Diane Dimond, outside courthouse: Bitch! Liar! Diane Demon! Racist white she-devil! Burn in hell! Die!
June 13         JURY FINDS MJ INNOCENT OF ALL CHARGES.
CNN/USA Today/Gallup poll days after innocent verdict: 34% agree; 48% disagree.
Gavin Arvizo, adopts assumed name, goes undercover.
June             MJ moves to Bahrain, guest of Abdullah bin Hamad Al-Khalifa son of Bahrain king, Sheik Hamad. Biographer Darwin Porter claims sheik provided MJ "personal boy servants"
Oct.            Eminem video mocks MJ, w/ boys in background: "Come here little kiddie, on my lap."
Oct. 18        Marc Schaffel, producer of video "What More Can I Give?" sues MJ for $800,000 production costs, plus $2.3 in personal loans. Claims he did "boy searches" for MJ in Brazil, 1999 and 2001. Also claims he offered hush money to a Brazilian family. MJ countersues.
2006
Feb. 4          MJ private investigator, Anthony Pellicano, arrested on federal charges of witness tampering, wiretapping, racketeering, conspiracy, extortion, identity theft.
March 9         CA Dept. of Labor fines MJ $169,000 for failure to cover workers' employment insurance. MJ pays up, plus extra $306,000 in back pay.
July         Jury awards $1.2 million to video producer, Marc Schaffel, $200,000 to MJ.
Nov. 13         Janet Arvizo guilty of Welfare fraud. Ordered to repay $13,606.
2007
JACKO: HIS RISE & FALL. The Social & Sexual History of Michael Jackson by Darwin Porter, released.
Quote from Freddie Mercury, Queen singer, MJ friend who died of AIDS in 1991: "I should have used Michael as a role model and dated only 10-year-old virgins."
2008
May          Pellicano found guilty of 76 counts of racketeering & wiretapping. Sentenced (in December) to extra 15 years in federal penitentiary.
Nov.         Sheik Abdulla sues MJ in London for $7 million for unpaid living expenses. MJ settles w/ sheik out of court for undisclosed sum.
Thriller video director, John Landis, sues MJ for unpaid royalties. Charges MJ w/ "fraudulent, malicious, and oppressive conduct."
2009
May            Former partner, Raymone Bain, sues MJ for breach of contract. Demands $44 million.
Nov. 18       Evan Chandler, father of alleged molestation victim, Jordie Chandler, commits suicide. Years before, Evan had been diagnosed w/ terminal Gaucher Disease, a rare metabolic disorder.
Jermaine Jackson states that suicide is proof Chandler could not live with the guilt of defaming MJ w/ molestation allegations.
July UNMASKED: The Final Years of Michael Jackson, by Ian Halperin, released. Author correctly predicts MJ death in June. Reviews 1993 and 2005 molestation cases, concludes MJ was innocent.
Bob Jones (MJ ex-employee) Stacy Brown (MJ friend) release MICHAEL JACKSON: The Man Behind the Mask. Excerpts alleging molestation:
"It started to seem to me that Michael did indeed have some sort of sex drive and it wasn't the least bit natural."

"Michael had a sinister gift for identifying these boys… I was continually amazed by how he could determine which of the many children he came into contact with might be 'woo-able,' whose parents could be bought off."
Neverland was "in reality… an enormously expensive lure, the ultimate candy from a stranger."
June 25 MICHAEL JACKSON DIES
MJ eulogies:
Paul McCartney: "It's so sad and shocking. He was a massively talented boy man with a gentle soul. His music will be remembered forever and my memories of our time together will be happy ones"
Liz Taylor: "There will never, ever be the likes of him again… [Michael was] "a modern day prophet."
Rev. Al Sharpton: "A man who taught the world to love…. It was Michael Jackson who brought blacks and whites and Latinos together…. There are those who like to dig up mess, but millions around the world, we are going to uphold his message. It's not about mess, it's about his love message…. Don't focus on his scars, focus on his journey."
President Barack Obama: "He was one of the greatest entertainers of our generation, perhaps any generation…. His extraordinary talent and his music was matched with, I think, a big dose of tragedy and difficulty in his private life. And I don't think we can ignore that. But it's important for us to affirm what was best in him."
Posthumous MJ criticisms:
Bill O'Reilly: "Talking Points is just about fed up with all the adulation. It's basically grandstanding and pathetic in the extreme. Yes, the man was an all-star entertainer. That's it. So, enough with the phony platitudes. The truth is Jackson's interactions with children were unacceptable…. Now that he's dead, he is a hero. How does that work?"
Andrea Peyser ( New York Post): "From the accolades, prayers, and cries of grief, you'd think you were witnessing the death of a saint, not an accused serial pedophile who hated the skin in which he lived. He was an amoral walking skeleton."
MICHAEL JACKSON HIStory 4
The Off the Wall Chronology
The Odd, the Outrageous, the Otherworldly
Livin' crazy that's the only way.
Life ain't so bad at all, If you live it off the wall.
Do what you want to do, There ain't no rules it's up to you.
Gotta hide your inhibitions, Gotta let that fool loose deep inside your soul.
"Off the Wall". Michael Jackson (1979)
"I'm a fantasy fanatic. I'm not too crazy about the reality of things."
Michael Jackson, interview
This timetable traces Michael Jackson's increasing peculiarities over the course of three decades. Dates, events, and details derive from major biographies, interviews, newspaper and magazine articles, as well as web news sources. (A partial bibliography appears at the end of this document.)
The chronology includes controversial and, in some cases, unverifiable claims made by biographers, reporters, and MJ associates.
1980s
PT Barnum's autobiography becomes one of MJ's favorite books. He gives out copies to his managers, saying: "This is going to be my Bible and I want it to be yours. I want my whole career to be the greatest show on earth." (source: MJ biographer, J. Randy Taraborrelli)
(Barnum's traveling show included curiosities and wonders such as giants, monkey mermaids, animal menageries, and the boy dwarf " General Tom Thumb." He hawked elixirs such as one which he claimed turned black people white. Practicing "profitable philanthropy," as he called it, the wealthy showman/entertainer gave to charities which helped grow his business and reputation.)
MJ begins collecting his own curiosities: an Egyptian boy mummy and his mummified pets (a lion, lizard, rat). He also secures a human brain, and, in formaldehyde jar, keeps his nose cartilage from his first rhinoplasty (biographer, Darwin Porter)
MJ rescues Bubbles from a Texas medical research center. The chimp sleeps in a crib in MJ's bedroom, and uses his toilet. He has his own bodyguard and entertainment agent. He makes his film debut in "Liberian Girl." MJ takes him to Japan for his Dangerous Tour. Bubbles drinks green tea with MJ and the Mayor of Osaka.
1982
MJ to Ebony mag: "I really felt that I was E.T… He's most comfortable with children."
1986
Premiere of MJ Captain EO, Disney "intergalactic song and dance man fighting to save plane from evil."
Tabloids run photo of MJ lying in a Hyperbaric Oxygen Chamber, a "rejuvenation box" which purportedly slows the aging process. Later (1993 Oprah interview) MJ denies the claim he fed the story to the media himself and provided the photo as well.
After story breaks, MJ tells his managers: "We can actually control the press. I think this is an important breakthrough for us."  (J. Randy Taraborrelli)
When publicity becomes negative, MJ denounces tabloids:
"Why not just tell people I'm an alien from Mars. Tell them I eat live chickens and do a voodoo dance at midnight. They'll believe anything you say, because you're a reporter. But if I, Michael Jackson, were to say, 'I'm an alien from Mars and I eat live chickens and do a voodoo dance at midnight', people would say, 'Oh, man, that Michael Jackson is nuts. He's cracked up. You can't believe a damn word that comes out of his mouth.'"    (J. Randy Taraborrelli)
1987
MJ tells his manager, Frank Dileo, he wants to buy the The Elephant Man's bones.
Dileo: "Man, that is crazy!" 
MJ: "I know. That's why we have to do it." (J. Randy Taraborrelli)
David Edwards, chief administrator of the London Hospital, tells CBS Radio that MJ had visited the facility and viewed John Merrick's (Elephant Man's) bones.
National Enquirer reports that MJ offered $500,000 for the Elephant Man's bones.
1993
Oprah interview, MJ denies that he was the source of this news too…
"That's another stupid story. I love the story of the Elephant Man. He reminds me of me a lot, and I could relate to it. It made me cry because I saw myself in the story, but no, I never asked for the—Where am I going to put some bones? and why would I want some bones?… Someone makes it up, and everybody believes it. If you hear a lie often enough, you start to believe it."
Biographer and 30-year MJ employee, Bob Jones, later counters: "People often say that the stories reported in the Enquirer and Star are just fabricated gossip. Well, that is just not the case. Over the years, so-called insiders and even family members themselves sold stories to the Enquirer. Michael even sold pictures to the tabloids."
1987
As a result of Elephant Bones' story, Hyperbaric story, etc. tabloids dub MJ "Wacko Jacko"
1989
MJ dances with an elephant man skeleton in video "Leave Me Alone."
1988
MJ buys 2,700-acre Neverland Ranch.
His real estate agent, Gloria Berlin: "Why do you need such a huge place?"
MJ: "I plan to adopt 29 children and marry Elizabeth Taylor." (biographer, Diane Dimond)
Dermatologist, Dr. Arnold Klein, diagnoses MJ with Vitiligo and discoid lupus. Orders MJ to avoid all sunlight exposure. Allegedly prescribes MJ steroids and skin bleaching creams.
"The regular injections of bleaching agent to whiten his skin were both unbelievable and ungodly. It made sense only in that he hated dark-skinned people. He wanted to be white." (Bob Jones)
"His favorite word to describe blacks, his original race, was 'Splaboo'." (Bob Jones)
"Michael didn't want to have what he called 'a Splaboo'.'" (Bob Jones)
"He hates dark-skinned people. He did not want to take the chance that a child of his would look like Joseph [his father]." (biographer, Jackson family friend, Stacy Brown)
MJ to his attorney, John Branca: "They [the white man] will never let me be bigger than Elvis… because I'm black." (J. Randy Taraborrelli)
"What Michael's got to understand is that Michael's a nigger! It don't matter how great he can sing and dance… He's one of the greatest megastars in the world, but he's still going to be a nigger megastar." (Don King, promoter of Jackson 5 Victory tour. Playboy Interview)
1990s
MJ predicts he will die in 1998. Signs his name M.J., 1998.  (Darwin Porter)
Release of La Toya Jackson autobiography, Growing Up in the Jackson Family
Excerpt: As a boy, "Michael developed a fascination with freaks of nature… He devoured information about … Siamese twins, the famed Alligator Man and other sideshow celebrities… The press has gleefully depicted Michael as some sort of morbid creep…. If you knew him like I do, you'd see that it's not macabre at all."
1993 Oprah interviews MJ at Neverland. 90 million viewers.
MJ insists he's had only 2 plastic surgeries. (Medical experts estimate up to 50)
MJ to Oprah: "I'm never pleased with myself. No, I try not to look in the mirror."
According to Vanity Fair's Maureen Orth, MJ tells friend Eddie Reynoza, "The whole inside of his face is artificial implants. He told me, 'I can't go out in the sun. My face would fall off.'"
1993
According to legal depositions, MJ tells boy companion, Jordie Chandler, to repeat six wishes 3X daily to make them come true:
"No wenches, bitches, heifers, or hoes
2. Never give up your bliss
3. Live with me forever in Neverland
4. No conditioning
5. Never grow up
6. Be better than best friends forever."
1994
In ABC interview, Diane Sawyer asks MJ about recent self-promotion: "The critics have said it's the most vainglorious self-deification a pop singer ever undertook with a straight face."
MJ: Good. That's what I wanted.
DS: A little controversy?
MJ: Yeah. They fell into my trap. I wanted everybody's attention.
1996
"They Don't Care about Us" (from album HIStory): Lyrics: Jew me, Sue me. Everybody do me. Kick me, Kike me. Don't you black or white me. MJ changes words after charges of anti-semitism.
1997
MJ allegedly contacts the spirit of Princess Di in a séance. She tells MJ he should bring up William, not Charles. (Darwin Porter)
1998
MJ's second child, Paris Katherine, born.  MJ managers ask for christening by Pope John Paul. Papal rep rejects request, writing His Holiness declines involvement in "what may be perceived by some as a publicity stunt." (Biographer, Taraborrelli)  
(In 1996, Madonna made same request to the Vatican for daughter, Lourdes.)
MJ commissions portrait of self w/ his "equals": Einstein, Abe Lincoln, George Washington, Mona Lisa, and E.T. – each in Napoleon military outfit, donning white sequined glove & aviator shades.
2001
INVINCIBLE released. MJ blames Sony for disappointing sales. Calls CEO, Tommy Mottola, "racist" and "very devilish." Mutual friend, Rev. Al Sharpton, defends Mottola.
2002
MJ dangles Prince Michael II (Blanket) over hotel suite railing in Berlin.
2003
MJ photographer, Harry Benson, tells Vanity Fair journalist, Maureen Orth: 

"Michael Jackson is about as crazy as Colin Powell. He knows everything he is doing. He holds his baby over the balcony and everybody goes crazy, but he's in every newspaper around the world."
MJ's ex-publicist adds: "Michael doesn't think bad publicity is bad—he thinks more is more. He just doesn't want to be forgotten."
Controversial BBC Martin Bashir Interview. 
Bashir: You identify with him [Peter Pan]?
MJ: No, I am Peter Pan. 
Bashir: No you're not, you're Michael Jackson.
MJ: I'm Peter Pan in my heart.
MJ aid: "When you're Peter Pan, you're never supposed to grow old. That's Michael's ultimate goal and he'll do anything to achieve it." (biographer Ian Halperin)
Myung Ho Lee, former MJ partner, tells Maureen Orth MJ paid Mali voodoo witch doctor, Baba, $150,000 to curse Spielberg, Geffen, Katzenberg, and others.
Lee claims MJ sent him to Geneva's Hôtel d'Angleterre to assess another voodoo doctor who reportedly pulled $50 million out of thin air and into a bathtub.
2004
Mike Luckman, director if NY Center for Extraterrestrial Research, says MJ asked him about building an E.T. airport in Nevada. MJ tells Luckman: "I am from another planet myself…. A Capricious Anomaly in the Sea of Space located just beyond our solar system."
Luckman says MJ, fearing death in prison (if convicted of molestation), plans to have body frozen. (Darwin Porter)
2005
People v. Jackson molestation trial: 600 exhibits entered into evidence, including MJ's collection of bare-breasted Barbie dolls dressed in S&M gear.
Dr. Arnold Klein, MJ's personal doctor, tells TMZ's Harvey Levin MJ did not molest Jordie Chandler, claiming the reason he could accurately draw Jackson's genitals was because the star liked to urinate in front of other people.
In Touch weekly runs photo of MJ (46) and Emmanuel Lewis (34) in bed, sucking on baby bottles.
2009
Rev. Sharpton eulogy at MJ memorial service: "There was nothing strange about your daddy. It was strange what your daddy had to deal with."