DAVID COMFORT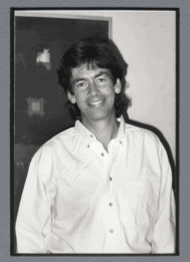 Simon & Schuster published David Comfort's three popular nonfiction trade titles: For Dogs Only, The First Pet History of the World, Just Say Noel. In 2009 Citadel/ Kensington released his The Rock And Roll Book Of The Dead, The Fatal Journeys of Rock's Seven Immortals — a study of the tempestuous lives and tragic ends of Elvis Presley, John Lennon, Jimi Hendrix, Jim Morrison, Janis Joplin, Jerry Garcia, and Kurt Cobain. The author's pop culture blogs appear in The Wrap, Culture Catch, and BlogCritics.
Comfort's upcoming publishing industry exposé, The Insider's Guide to Book Publication, will be released by Writers Digest Books in November, 2013. Excerpts from the title appear in Pleaides, The Montreal Review, Stanford Arts Review, InDigest, Writing Disorder, Eyeshot, Glasschord, and Line Zero.
The author is a Pushcart Fiction Prize nominee, and has been a finalist for the Faulkner Award, Chicago Tribune Nelson Algren, America's Best, Narrative, Glimmer Train, Helicon Nine, and Heekin Graywolf Fellowship. His current short fiction appears in The Evergreen Review, Cortland Review, The Morning Newes, Scholars & Rogues, and Inkwell.
Comfort self-published his satiric novel, The Reborn Bible 2.0, The 2nd Coming of the American Rapture, in the spring of 2013. The author is represented by Don Fehr of Trident Media.
Nonfiction:
• THE INSIDER'S GUIDE TO BOOK PUBLICATION
(Writers Digest Books, Nov. 2013) (Prescriptive nonfiction)
• THE ROCK AND ROLL BOOK OF THE DEAD: The Fatal Journeys of the Seven Immortals
(Citadel/Kensington, 2009) (Narrative, historic pop nonfiction)
• JUST SAY NOEL: A History of Christmas, from the Nativity to the Nineties
(Fireside/Simon & Schuster, 1995) (Light Reference)
• THE FIRST PET HISTORY OF THE WORLD
(Fireside/Simon & Schuster, 1994) (Light Reference)
• FOR DOGS ONLY: How to Live with Human Beings
(Pocket / Simon & Schuster, 1989) (Humor)